The Cleveland Street Scandal
Rich Powerful Adults and connected Pimps committed the crime, but it was the kids who went to prison at hard labor. Victorian England was no paradise for children. This 15-year-old orphan is not connected to the Cleveland Street Scandal, but his parents died and he became homeless, living in the wood and taking odd jobs to earn food money. But to the police that was a grounds to send him to adult prison at hard labor for a year. That is not justice either.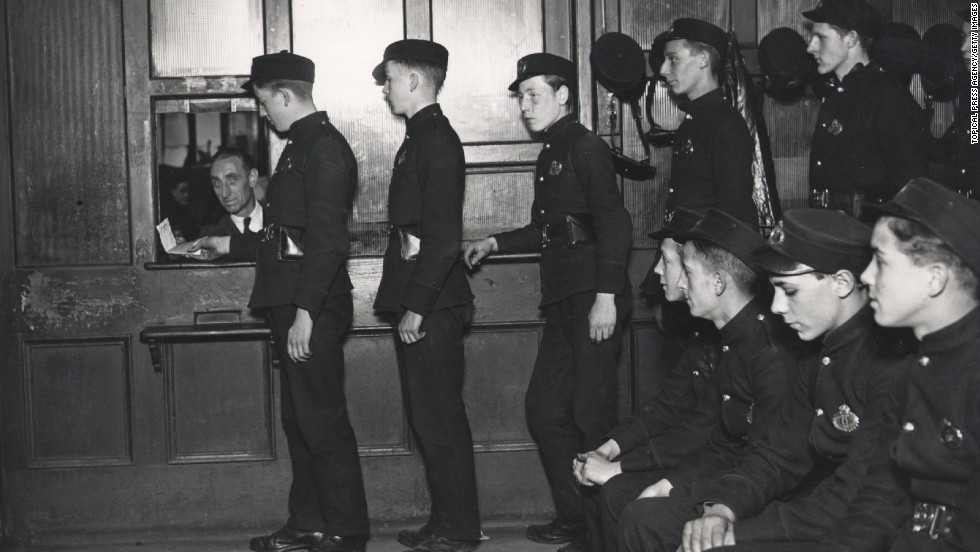 There was a series of thefts inside the General Post Office in Fitzrovia, which prompted London Police and Scotland Yard to investigate staff at the facility. They began with young boys who served as Telegraph Messengers. On 4th July 1889, 15-year-old Charles Swinscow was searched as part of this investigation.
It was a telegraph boys job to cycle around London delivering telegrams and urgent messages to homes and businesses. His wage would have been about eleven shillings per week, however when he was searched, eighteen shillings were found in his pockets, more than a weeks salary to such a young man. Swinscow was taken in for questioning as part of the police operation.
When asked how he came to have such a large sum of money in his possession, Swinscow panicked and confessed he'd been recruited by Charles Hammond to work at a house in Cleveland Street where, for the sum of four shillings a time, he would permit the brothel's clients to "have a go between my legs" and "put their persons into me".
British Post Office Messenger Thomas Swinscow before his arrest.
Prince Albert Victor (January 8th, 1864 - January 14, 1892), oldest son of Prince Edward, late King Edward VII and Queen Alexandra and Grandson of Queen Victoria.
In quick succession Jack the Ripper and The Cleveland Street Scandal led to a Puritan inspired Prosecution of all sex crimes. In 1894, Oscar Wilde would be ensnared in this Puritan pogrom
Before he died Academy Award Winning Russian-American Actor Yul Brynner made a couple of Public Service Announcements. The first was about cancer, Yul was dying from Lung Cancer, so he made a plea for people not to smoke and quit if they already were. His second PSA was about the Gypsies. While Russian on his father's side, he was part Gypsy on his mother's side of the family. He spoke about how everyone remembered the suffering of the Jews in WWII, but almost no one knew of the suffering of Gypsies. Before WWII, there were 1,000,000 Gypsies in Europe. After World War II, the UN couldn't find a single one, ZERO! It was speculated that maybe 400 children were hidden by families throughout Europe. Yul spoke against racism and prejudice, because he lost members of his family to the Nazis.
Immediately after being appointed Chancellor of Germany by German President Hindenburg, Hitler began programs to see what the German People would allow him to do. He outlawed demonstrations as acts of treason, after 100,000 Berliners protested his appointment to Royalist/Conservative Chancellor von Papen's Cabinet. Next, he had the military begin public demonstrations military equipment in public parks. Here 10-year-old and older boys are taught how to fire a military grade machine guns in a Berlin Park. Last he ran a trial program of imprisoning every gay in Germany in Concentration Camps as a means of enforcing public morality. When there were no protests or legal issues, he began exterminating them. Jews, Leftists, Liberals, Communists and Gypsies were next on his list.
As this young boy learned, death comes to us all, but for those who no one cares about, it comes quietly, like a stalker, one day you simply disappear and no one cares. Hitler learned he could do anything he wanted and no would care enough to stop him.